Life Insurance for Over 50s & Seniors
Help protect your loved ones with affordable cover
Guaranteed acceptance
No medical questions
100% payout rate

Guaranteed acceptance
If you're aged 50-80 and a permanent UK resident

No medical questions
So no awkward or probing questions - quick and simple

100% payout rate
So your loved ones get a quick, guaranteed payout
What is Over 50s Life Insurance?
An Over 50s Life Insurance policy is a quick and simple way to make sure your loved ones have a guaranteed fixed payout when you die.
Because it's a non-medical plan, you don't have to answer any medical questions; making this policy suitable for those who may have been unsuccessful in applying before.
You choose the price and the cost will never rise as long as you maintain the monthly payments. The payout can be used to contribute towards:
Funeral costs

Outstanding bills

Leave a gift to your loved ones

Financial care for your pets
Got a question? Speak to our friendly UK specialists today on 0333 880 3030 We can have everything sorted for you within minutes.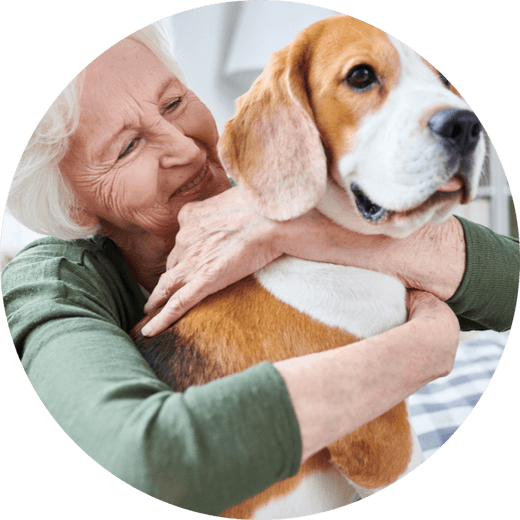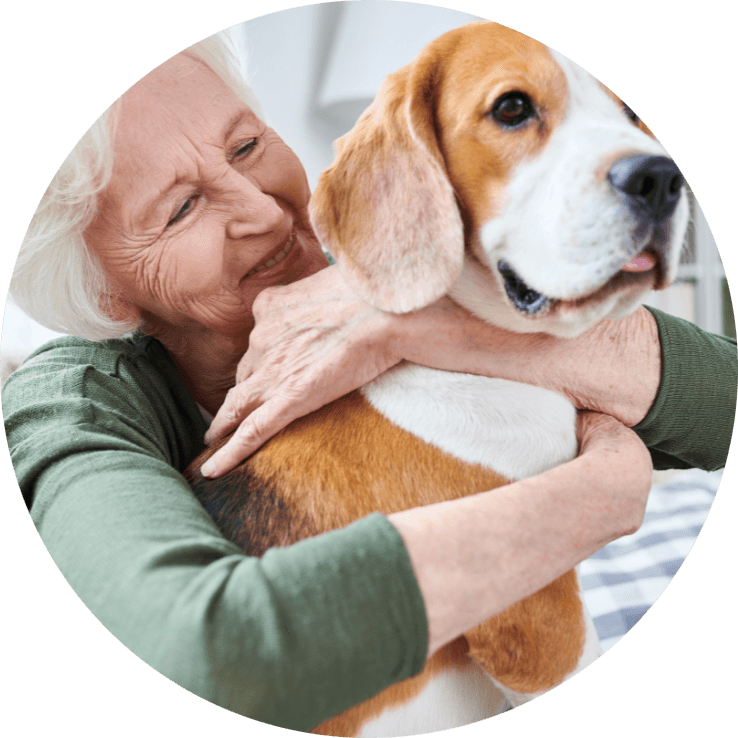 Join over 200,000 UK families who've taken out Life Insurance with Protect Line
Why choose Protect Line's Over 50s Life Insurance?
Accidental death benefit

If you die as a result of an accident within the first two years, the policy will pay a cash lump sum to your estate of 300% of the sum assured, subject to a maximum payout of £48,000.

Terminal illness benefit

100% of the life cover may be claimed if you are diagnosed with a terminal illness, have less than 12 months to live, and if the policy has been in force for at least two years.

No more monthly Premiums after 90

You won't have to pay for your cover once you reach your 90th birthday, but your cover will continue for life.

Health support by RedArc

Emotional and physical support for you and your family upon diagnosis of a serious illness, a second medical opinion, a one-off nurse home visit, and complementary therapy and physiotherapy will be provided to you by RedArc Nurses.

Legal advice by Co-Op Legal

You'll receive a phone number providing free initial advice on a range of legal issues including employment law, purchase of goods, family law, criminal law, tenant rights and what to do following an accident.

Funeral Funding - Get a FREE £300

When you take out an Over 50s policy through Protect Line, you will be offered the Funeral Funding Benefit provided by Golden Charter, which gives a FREE £300 contribution towards the cost of your funeral.
Don't miss out, claim your benefits and speak to us today! We'll be here from 9am to 6:30pm Monday to Friday
|   | Payout | Premiums payable until | Terminal illness benefit included as standard |
| --- | --- | --- | --- |
| | £5,217 | Age 90 | |
| | £4,714 | Death | |
| | £4,721 | Age 90 or 30 years (whichever is sooner) | |
| | £4,959 | Age 90 | |
| | £4,469 | Age 90 | |
The figures in the above Over 50s life cover comparison table are for a 60-year-old non-smoker, whose premium is £20 a month. This table is designed to compare levels of cover that may be available. It is not a comprehensive comparison of all product benefits. Protect Line's Over 50s Life Cover is provided by OneFamily.
How much does Over 50s Life Insurance cost?
This is entirely up to you and is determined on your own personal circumstances.
With Over 50s Life Insurance, the amount of cover you receive is based on your age at the time of taking the policy, your smoking status, and how much you choose to pay each month.
An Over 50s policy will ignore your medical history, but unfortunately that does mean you'll be paying more for your premiums because you're seen as more of a risk by the insurer.
You can choose how much you want to pay per month. The more you're willing to pay in monthly premiums, the larger the lump sum will be for your family.
We're the #1 rated life insurance broker on Trustpilot
Safe | Secure | Privacy Protected
We're the UK's #1 Life Insurance Broker, as voted for by real customers
Providing first-class service is something we're extremely proud of. We're fortunate that our customers have recognised this and have voted for us in these excellent awards.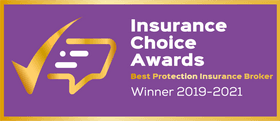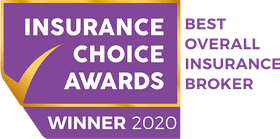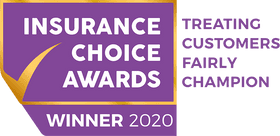 Download our Over 50s Life Insurance guide - it's FREE!
Download your free Over 50s Life Insurance Guide NOW!
Do you know the cost of dying in 2021? Are you aware how much cover you could receive for just £10 a month? Whether you want to pay off your debts or contribute toward your funeral costs, life insurance could be a great solution for you.
Please be aware the guide is not financial, personal or legal advice.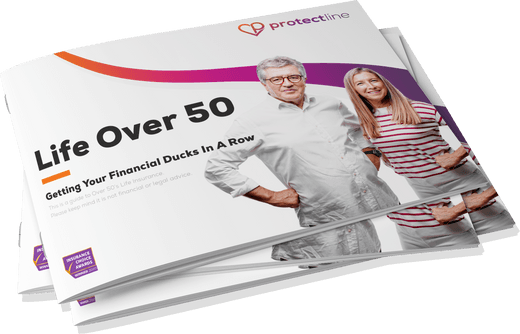 You probably have some questions
Check out some of our most Frequently Asked Questions about Over 50s Life Insurance below
Do you ask any medical questions?
No, we won't ask you for any medical details, for access to your medical records, or require you to take a medical exam.
It's a non-medical plan, meaning you don't have to give any information about your health, making this policy suitable for those who may have been unsuccessful in applying before. However, we will ask you about your smoking status.
Am I eligible for an Over 50s Life Insurance policy?
Acceptance is guaranteed for any permanent UK resident between the ages of 50 and 80 years old.
What should I know before taking out a policy?
You won't have to pay for your cover once you reach age 90 but your cover will continue for life.
If you stop paying premiums before age 90, the cover will cease, and you won't be entitled to claim any money back.
The cash lump sum distributed upon death normally counts as part of your estate and so may be subject to inheritance tax.
You could pay out more money in premiums than the policy pays out.
Over 50s Life Cover is not a savings plan and has no cash-in value.
Funeral Funding, provided through Golden Charter, is not a funeral plan, so it may not cover the full cost of your funeral. If you are considering a direct-to-cremation funeral please note that the £300 contribution will not apply.
Due to inflation, any amount paid out may not buy as much in the future as it would now.
Can I have a joint Over 50s plan?
Whilst we don't offer joint Over 50s policies, your partner can also take out their own policy in their name if they wish to. If both you and your partner take a policy through Protect Line we'll send you a £40 shopping voucher. Read more about Referring a Friend here.